Co/ntry Launch New Video
our latest news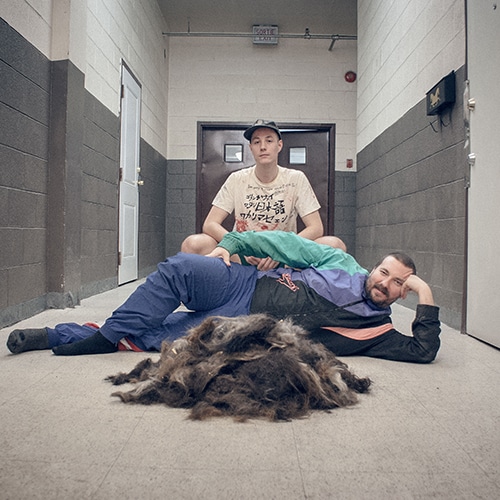 Co/ntry Launch New Video
CO/NTRY Share "Living In A Body" Video 
'Cell Phone 1' LP Out 4/14 Via Fantôme Records
The Montreal duo has revealed the music video for their track "Living In A Body", as envisioned by Dane Richards, a good friend of the band and the founder of the radical brand Yard666Sale.
Once again, Co/ntry pushes the limits with a song that is both unsettling and sensual. The lyrics, delivered by a distant, high pitched voice, tackling the sensation given by an outer body experience, or being in an alternate dimension. The resonant bass acts as a mantra, perfectly synced with the lyrics. Mingling with the warmth of the saxophone and the synth's rhythm, everything is in tune in this hymn to the odd.
The track's uncanny atmosphere is reinforced by its music video, as it drives whoever watches into disturbing, unexplored areas of the mind. Using unorthodox methods, artist Dane Richards digs into themes of servitude. Co/ntry explains: "Basically, we brought a bunch of garbage over to Dane's place, got a group of friend's together, got loose and trashed his house. The video is the result out of that night".
"Living In A Body" is the second single from Cell Phone 1, a new album to indulge in on April 14, under Fantôme Records. Currently available for digital presale on iTunes.
The official launch will take place on April 14, at the Fairmount Theatre.
---